As Printmakers Council does not have a permanent studio space many of the Education events featured on this page are organised and delivered by our members independently.
PRINTING THE UNEXPECTED with JIM ANDERSON
'Printing the Unexpected'  is happening at Curwen Print Study Centre in Cambridgeshire on 7th September. Jim was co-author with Ann Desmet RA of 'Handmade Prints', published by A&C Black in 2000. This will be the first course Jim has run for Curwen – though he is an experienced and inspiring teacher.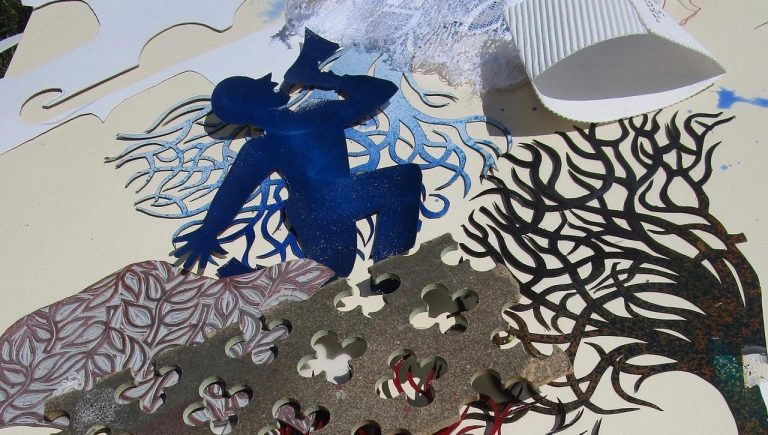 Jim Anderson is a multi-media artist & designer, his work uses different media and materials with a strong focus on use of found or recycled materials. He is a member of The Royal Society of Painter-Printmakers, recipient of many prizes and has contributed to numerous publications. Taking inspiration from Jean Dubuffet this course will investigate possibilities of making prints using basic sources, with found and recycled materials, returning to the rough, the handmade and the surprising.
The link to the course, with all the details, is below: