Something between you and the materials
What I love about printmaking is that there's that there is always something between you and the materials. Unlike working directly onto paper, when you can essentially control where you've made the lines or the marks, with printmaking I never know quite what is going to happen. I respond to the medium with spontaneity, connecting to its material properties. Working intuitively and allowing the process to dictate the progression of the work. Etching, with its mysterious alchemy of metal, acid and time enchants me and emboldens me to further push the boundaries of my practice.
Working from a small studio in West London, my interest in printmaking is combined with drawing  and my current project is an  association of the two mediums. My work is concerned with light,  space, rhythm, repetition, geometry and chance. Essentially abstract in nature, an underlying narrative can be discerned in certain pieces. Currently I'm using soft, layered forms which appear and disappear or sharper contrasting geometries; the circular form is omni present. I develop ideas in my studio through drawing, collage and a variety of personal and inventive techniques. These are transferred to  a print workshop, usually the London Print Studio,  where I work through various processes in order to create the finished work. I need time alone during the 'incubation phase' which can be quite intense and sometimes frustrating but enjoy working with other artists in a workshop setting. My approach to printmaking reflects my drawing practice where I'll  re- invent, subvert, improvise and take chances in order to achieve particular results. I generally use  the 'conventional' printmaking techniques  of hard ground, soft ground and aquatint rather than photographic or digital processes, preferring the alchemy of the acid on copper or zinc where lines are bitten into the plate. I try to keep the lines alive, dynamic and spontaneous.
I was invited by the the the Algarden Print Workshop in Sweden as their Artist in Residence this year,  and spent the month of August 2016 in 'printmaking heaven'. The well equipped workshops and that all too precious commodity, time, enabled me to explore new directions in my work. I went there without any pre-conceived expectations of what I hoped to achieve during my month long residency, nor specific project that I might take into print.
The Algarden workshop is based on environmentally friendly printmaking which in turn is kinder to the artist too. I had to invent or re-learn  some of the techniques I was used to which encouraged me to think differently about the processes leading to varying results.
Recent work includes the ongoing Ghostlines series which developed from an interest in my father's experience as a young pilot flying Typhoons as part of the second tactical airforce during the latter part of WW2.  His Pilot's Log book is a valuable insight into life as a pilot; the statistics of life expectancy and areas of operations.
Troubled Waters  is one of a series of etchings made in commemoration of the 1916 Easter Uprising one hundred years ago in response to the Printmaker's Council Pushing Boundaries submission.  It refers to the North Sea, grey waters and this line from the legendary Foggy Dew.
'Their lonely graves are by Suvla's waves on the fringe of the great North Sea.'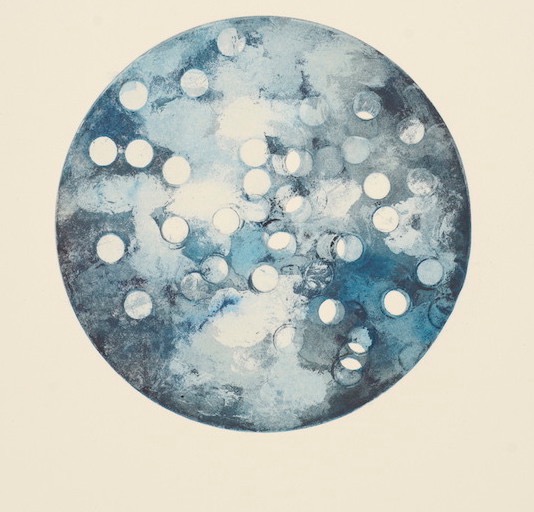 Lost and Found pursues my interest in the nebulosity of forms, raised dots in this example, appearing and disappearing, dispersing and reforming using light and shadow to create blurring of the boundaries between line and shadow. The elements of chance in this series relate to the life expectancies of the pilots in my father's squadron.
The Algarden etchings are a response to the light, water and calm of my recent experience in Sweden.
 Colourworks. As well as working in etching, my practice includes an ongoing sequence of screen prints and digital pigment prints made in response to notions of balance and counterbalance. Preoccupation with the laws of simultaneous contrast or, the way in which two different colours affect each other, and a quest for flat colour of similar hue led to the decision to make a series of pigment rich, digital prints.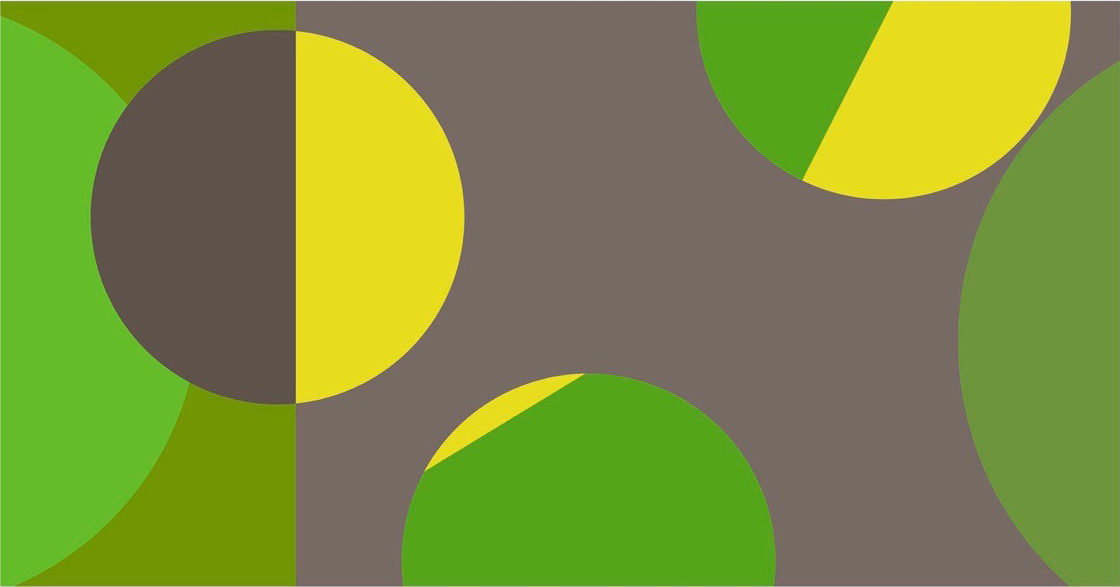 To see more of Christina's work see her Artists Page